Responsible Commerce
HOME > ABOUT US > Responsible Commerce
Guaranteeing Product Safety and Quality

As an enterprise, we view it as the most important thing to provide the customers with products of safely and high quality. To achieve this, we have strived to get certifications form ISO 9000, ISO 14001 and OHSAS 18001. Our factory is under GB12348-90 2nd Class Noise Standard, zero industrial waste and zero exhaust emission, so as to protect our employees and environment. What's more, we make it a rule that quality and safety are a daily concern for everyone at I'M FLYING. We assess them according to safety, quality and performance criteria. We also hold TEST Report from SGS not only for raw materials but also for products.
Test Report of Products :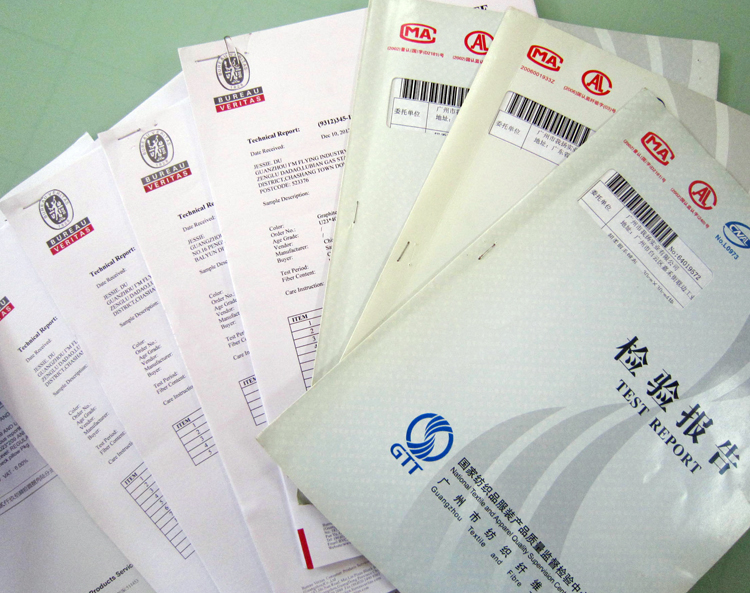 Test Report of raw material Microbeads: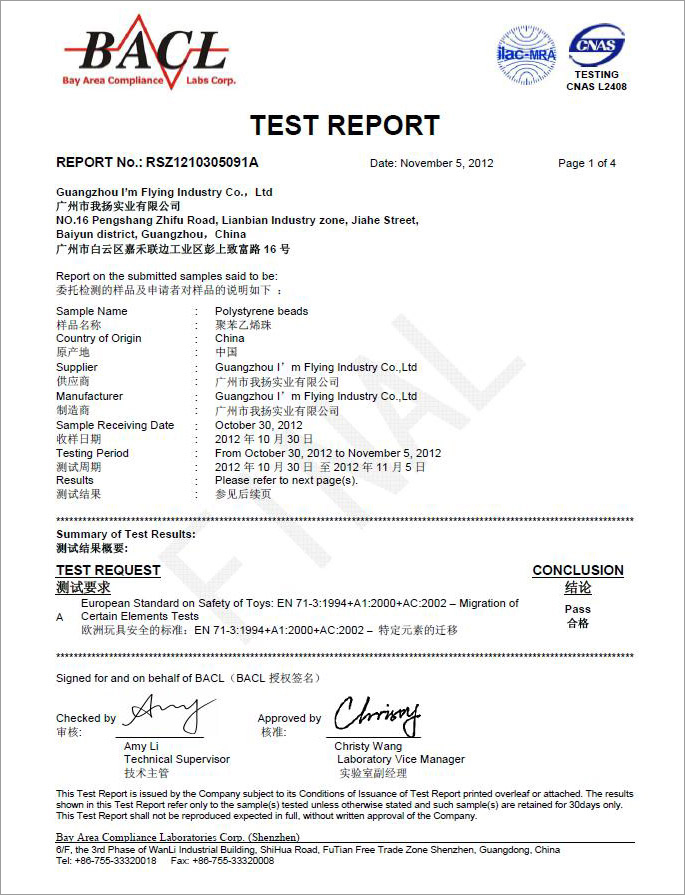 Our social responsibilities

I'M FLYING has always been concerning its social responsibilities, especially about:
1, Building a long-term relationship with our suppliers and customers. This is to help the suppliers, the customers and ourselves get sustainable development.
2, Recruiting more people and taking care of their career management. This is to help improve people's life standards.
3, Contribution to the economic and social development of local community.
4, financial aid to disaster areas. In 2008, our company donated RMB 50,000 financial aid to to help the reconstruction of the regions in Wenchuan Grand Earthquake.
Our environmental responsibility

I'M FLYING also pay much attention to its environmental responsibilities. Bearing this idea in mind, the decision-makers and the designers give much consideration to environment problems when choosing the materials and workmanship, especially in:
1, Reduction of impact on greenhouse effect .The company only use low-carbon power---- Hydroelectric Power and solar power. We do not use coal.
2, Reduction of impact on environment . We do not use any dyes or ink, or any other hazardous chemical in the production of our products.
3, Waste reduction and management . There is no waste gas, waste water or residue , and we do not make noise waste. We only have some waste fabric, but we just have them recycled.
4, Preservation of water quality and availability. It is known that we have some products with printing fabric. In order to preserve water quality and availability, we choose the hot-transfer technology which hardly need water and cause no pollution to water.